How many times have 'putting your business on Amazon' crossed your mind? Tackling competition in whichever industry you're in can be tough without online exposure. But as the marketplace evolves to a virtual embodiment, marketing strategies and ad management have evolved with it. Amazon's ever-growing market platform might just be the key to changing the face of your business.
Signing up on Amazon as a seller is easy. The company deliberately made the signup process hassle-free to encourage sellers to sell on their platform. It only takes a couple of minutes to create your account, and a few more minutes to enlist your products before going live.
Take Your Business to Amazon?
Let me start by saying that not all businesses are likely to be prosperous on Amazon. Now, to understand how it works, and what is required to sell your products on the site successfully, you have to understand their policies and evaluate the market segment, your product falls under.
To give you an idea, if many other resellers commonly sell your merchandise on the site, then you are less likely to get the number of sales you're expecting. However, if you cut down on your profits and offer the lowest price, you may be able to out-sale the competition. But that particular trick is not unexplored.
Here's what you should know, before enlisting your products on the site:
If You're Selling on Amazon's Site, You Have to Comply With Their Rules
Amazon encounters a massive number of product searches every day. The collective information of customers buying, or merely searching products on the site helps it to pick winning products for Amazon Retail (Amazon's very own private label).
Now, you may think this is an advantage for you, but as a matter of fact, it isn't. Unless it's your product being searched by the visitors of the website, you will have a tough time competing with the products of Amazon Retail. Moreover, Amazon only shares this information with a handful of sellers. It gives selective sellers a substantial 'competitive edge' over you.
But that's not the end of it!
Now that I have you intrigued and concerned at the same time let's understand the Amazon Retail a bit more.
Amazon Retail – Information
Amazon Retail is direct sales service. If your product has a high number of searches on its website, Amazon might offer to buy your product and sell it directly to their customers. Now, while you get a wholesale rate for your product, Amazon will be selling it on its marketplace for a lot more.
Moreover, Retail products have the upper hand in ranking higher on the Buy Box. Buy Box is a mechanism that determines which seller's products the customer will buy when they add a product to their cart. If your product is in direct competition with an Amazon Retail listing, you are not likely to get many sales.
On top of all that, the website uses software to determine the lowest market price for a product on its Retail listing. It also sets an even lower price to gain an advantage in the market. A competing seller will have a tough time matching these rates, getting their product on Amazon Retail, and selling the product him/herself.
Amazon Allows Almost Anyone to Sell on Their Site
Amazon is hugely saturated with multiple sellers listing the same product. Everyone gets a fair share in posting their products on the site. This scenario creates a price competition in the market, lowering margins to less than the minimum level. As a result, buyers tend to ignore the manufacturer's pricing policies.
Amazon also wants third-party sellers to use some of their programs. These programs are supposed to help sellers/resellers with inventory management, pricing, packaging, and shipping, along with maintaining quality for its customers. One such program is called Fulfillment by Amazon.
What is "Fulfillment by Amazon"?
FBA is an Amazon service that is meant to lighten the load for sellers on their website. Amazon provides shipping facilities, storage space, and product packaging for the sellers using FBA. So, when a seller includes a product on Amazon using FBA, Amazon takes care of the paperwork for every sale, instead of the manufacturer.
The products of a seller using FBA instantly become authorized for Amazon's two most prominent programs, Amazon Prime and Amazon Super Saver Shipping. Both of these programs are capable of converting page visitors to purchasers (Customer Conversion Rate).

Amazon aims to improve customer service by ensuring high-quality products, on-time delivery, secure packaging, and comfortable shopping experience for their customers. Here's what you get for using the fulfilment program:
Recognition of Association with Amazon: Amazon association will promote your brand. Consumers are more inclined towards a product associated with it since it ensures fast delivery and quality product.
Lower shipping costs: Amazon is affiliated with shipping companies. Since they ship thousands of their products every day, the bulk delivery will significantly reduce shipping costs for your products.
Multiple channel exposure: Amazon ships products and manages inventory for other channels besides their marketplace.
The Prime logo: Having the prime logo allows your product to be exposed to a particular segment of Amazon customers, looking for one to two days shipping and prime products only.
Amazon Manages Customer Relationships
Customer management or CRM is an essential aspect of growing your business and developing brand popularity. Dedicated customers will always come back for more if your brand can deliver quality and convenience. On Amazon, sellers cannot connect with their customers directly when they get an order for a product.
Similarly, a seller cannot remarket products to a customer, since every transaction is a one-time deal. This situation is a massive setback since this policy bars you from expanding the market for your product and instead allows Amazon to benefit from the sales.
Amazon Does Not Take Accountability for Distribution to Resellers
The manufacturer is accountable for the distribution of its product to resellers. Amazon will allow the reseller to sell the product on the website if the quality is not tampered with. This situation makes it very difficult to pin down resellers without franchising rights and prevent them from selling the manufacturer's product.
24-hour Customer Service is a Must
If you have a small enterprise with a small team, this requirement might be a bit too much for you to handle. Amazon expects the sellers to be responsive to customer inquiries within 24 hours, including holidays. It includes responding to emails, confirming a sale online, monitoring order cancellations, and so forth.
Now that we know the fundamental policies, let's discuss the scope of different business models in the marketplace. Will your business benefit from enlisting products on Amazon? It depends.
Consider the following:
Does your business have exclusive sourcing connections?
Resellers without exclusive sourcing connections cannot sustain their business in the Amazon marketplace without undercutting other resellers to a non-feasible extent. The competition eventually lowers the margin to an unsanctionable level, making it almost impossible to get the desired sales and pointless to go through the hassle of setting up a customer service team.
However, if you're considering keeping Amazon as a secondary channel along with other marketplaces, the whole setup might just be worth your while. Amazon is stringent when it comes to paperwork. Even though the saturated market is crowded with unauthorized sellers, Amazon, at some point, will ask for the attributions of the product with appropriate authorization paperwork.
To do this, Amazon has a Seller Performance team that scours the website for inauthentic products. The team investigates resellers if:
The product is unoriginal.
The reseller lacks the authorization to sell.
Customers complain regarding product quality or authenticity.
Having exclusive sourcing connections can up your game in the Amazon marketplace. If you can negotiate a deal with brands to control their distributions on the site and remove unauthorized sellers, you can sell a lot of your products without competing for the Buy Box ranking.

Some brands and manufacturers tend to rely on exclusive sellers to maintain company standards. These sellers are required to:
Maintain proper representation of the brand on the website
Make detailed listings of products
Build up inventory for fast supply
Moderate MAP and MSRP prices
The FBA program has made it possible for brands to directly sell to consumers with their accounts, hence removing resellers and mediators. This scenario allows the brands to sell their product at retail prices rather than selling wholesale. They only have to invest a little to handle operative accountabilities, which they can contract out to agencies.
Are you selling large products?
While Amazon does not restrict enlisting oversized products on their marketplace, the cost of storage and shipping for such products can be an unsustainable expense for companies. If you are, however, intending to sell large items, make sure you go through the FBA policies before enlisting your product.
Are you a Private Label owner?
A private label is a product that has your brand. You can source products from overseas manufacturers to create a brand of your own. The benefits are countless:
You get untagged products from overseas manufacturers. You can put your company's tag on the products and sell them as your own.
It's inexpensive.
Alibaba has made overseas sourcing easier than ever.
You can grab the market with new products, and make fast sales during the first few months.
Sales ranks and reviews on products being sold by national brands can give you a pretty clear idea about the market demand on Amazon, and it only takes a little bit of research. If you have a private label, Amazon should be your go-to marketplace.
Do you have a National Brand?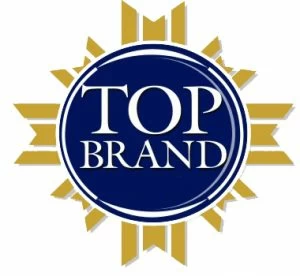 If your brand is nationally recognized as a reliable brand, Amazon customers will likely be searching for your products on the site. Such brands can make use of this marketplace to the fullest.
Regional popularities, on the other hand, might not be as effective. But if you upload high-quality product listings and have an advertising budget, it will surely increase product and brand name visibility on the site.
Two things you need to keep in mind:
If your brand isn't adequately advertised, customers will shift to competing brands
Other related brands will get minor exposure from your advertisements
Now that you know how Amazon works, you can decide whether your brand is a fit for the marketplace. Having a registered trademark and Global Standards Universal Product codes will add value to your brand. Always prepare all documents before going live. If you can organize yourself, have substantial paperwork, and assess the marketplace through-and-through, Amazon can considerably boost your sales.